About The Philadelphia Fire Department Foundation
Mission
Our mission is to raise funds needed to promote the fire prevention and life safety education programs helping the PFD better protect the citizens of Philadelphia.
Vision
Our vision is to develop intervention and outreach campaigns and provide public outreach programs through awareness and youth education.
We promote and seek to implement new ideas that continue to support fire prevention initiatives.
We are committed to expanding beyond our present scope, increasing funds available for technology and equipment which will enhance the Philadelphia Fire Department's reputation as a model for others to emulate.
We are motivated to work collaboratively with all PFD sister organizations.
We strive for excellence in serving the needs of the 5th largest Fire Department in the country and the many men and women who protect the City of Philadelphia everyday.
---
2021 PFD 150th Anniversary Tee Shirts
The Fire Department will celebrate 150 years of dedication and service to the City of Philadelphia on March 15, 2021. To mark this historic milestone, the PFD has teamed up with the PFD Foundation to offer official 150th anniversary tee shirts for sale. Proceeds benefit the PFD Foundation
---
Fire Safety Resources
About The Philadelphia Fire Department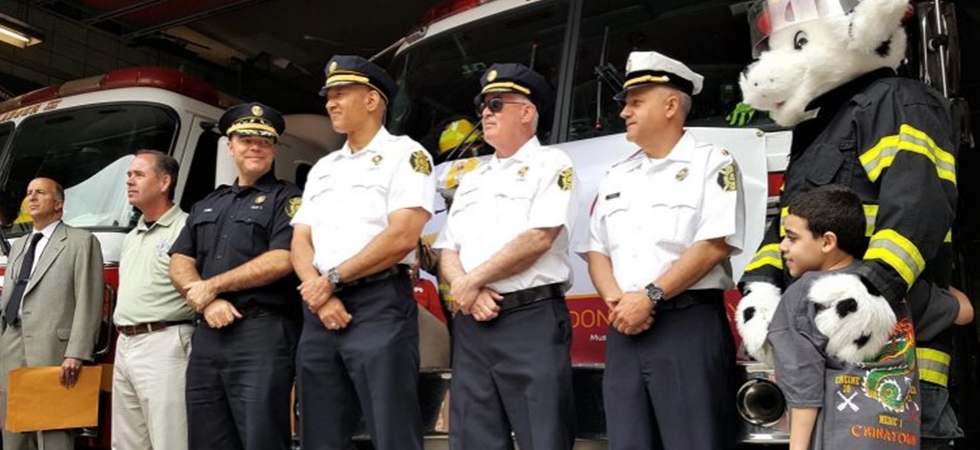 The Philadelphia Fire Department has been serving Philadelphia for nearly 265 years. Our first organized volunteer firefighting service was launched on December 7, 1736, and served the community with unsung acts of bravery for nearly 135 years.
In the late 1860's, city officials spoke of transforming this volunteer service into a professional fire department to meet the demands of the City's growth.
In December 1870, a council meeting was held and an ordinance was issued to create a professional fire department – and the Philadelphia Fire Department was born. The legacy of our early beginnings has made us heir to a lasting public image – an image that is protected and refined by the dedicated men and women of the Philadelphia Fire Department.
Want more info? Visit firemanshall.org