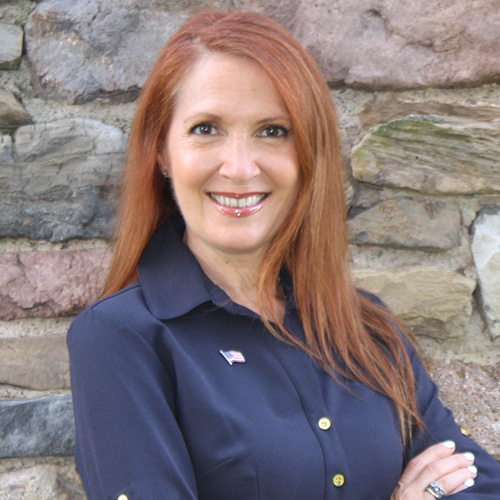 Robyn Colajezzi
Robyn Colajezzi is a seasoned and successful Marketing Professional with a passion for helping others. Her 25+ years in the Philadelphia and Mid-Atlantic Region markets, she is recognized for developing new business strategies that build long term relationships. Utilizing her savvy business sense and genuine concern for her clients, Robyn has successfully led a variety of sales teams to achieve success. Throughout her career, Robyn has been focused on delivering programs, services and tailored client solutions. Robyn has a unique approach to every business challenge with innovative thinking, creative problem-solving and goal-driven momentum.
Currently, as Director of Marketing and Business Development at SERVPRO®, a locally owned disaster recovery and restoration service company, she provides strong facilities solutions with disaster planning, response and recovery to commercial properties throughout the Delaware Valley. She is now spearheading cultural and community initiatives to provide resources and support to First Responders, community organizations and other organizations in our community.
In addition, Robyn is a private consultant of Corporate Sponsorships for a variety of non-profits including Welcome America, Inc. and the future Museum of Sports. Robyn has successfully negotiated millions of dollars in sponsorships to unique brands and businesses by creating innovative marketing and promotional concepts. She has also worked on national events and endeavors including the Leigh Steinberg Super Bowl Party, the Maxwell Football Club Awards, The Ronald McDonald House, The American Thoracic Society, The Humpty Dumpty Institute and the China Arena Football League. She was an integral part of the development of the Steinberg-DeNicola Humanitarian Awards presented to NFL players, retirees, team owners and coaches; as well as Cosmo Cares, an initiative for World Health and Cultural Diplomacy in Africa and China.
Previously, she was the VP of Corporate Partnerships at the Philadelphia Soul (2012-2016). While working under the leadership of Ron Jaworski, Dick Vermeil, Marques Colston and Jahri Evans (to name a few owners) she successfully increased sponsorship revenue 350% in her first year overseeing the department.
Her diversified background and talents are in sports, entertainment, media, sponsorships, fundraising, marketing design, emergency preparedness, disaster recovery, animal welfare, K9 search and trapping, and cause marketing. She began her career as a Radio Account Executive in the Lehigh Valley, PA. Robyn holds a BA from Kutztown University.