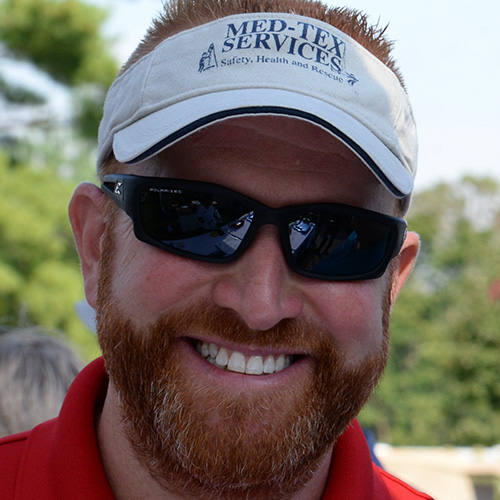 Dennis Dougherty
Dennis Dougherty is extensively involved in the safety profession.  He is the current vice president and the past president of the Mid-Atlantic Construction Safety Council (MACSC), he has actively supported programs such as St. Joseph's University's Public Safety Graduate Program instructing their OSHA safety course as well as Philadelphia University's Risk Assessment Course in the Construction Management Program and Temple University's Construction Safety Certificate program.
Other industry interactions also include:  Safety committee member for the General Building Contractors Association (GBCA), member of the Contractors Association of Eastern Pennsylvania (CAEP), member of the Subcontractor's Association of the Delaware Valley (SADV), American Society of Safety Engineers – (Philadelphia Chapter ASSE, past president), Employing Bricklayers Association (EBA) Safety Advisor and member of the Healthcare Facility Managers Association of the Delaware Valley (HFMADV).
Dennis is the president and CEO of Med-Tex Services, Inc.  The Philadelphia-based safety, health and rescue company has been supporting facilities and contractors in the Mid-Atlantic region for over thirty years.   Med-Tex Services offers a variety of services ranging from contract confined space/high angle rescue teams, safety staffing, training and equipment. Med-Tex's primary specialization focuses on activities revolving around confined spaces.  Dennis has been with the company approximately twenty-seven years and has a special interest in the emergency response aspect involved with confined space work.
Academically, Dennis earned an undergraduate degree in Management Information Systems from St. Joseph's University, a master's degree in Environmental Health with a focus in Industrial Hygiene from Temple University and a master's degree in Business Administration with a focus in Management from LaSalle University.
In addition, Dennis holds several industry certifications such as the STS (Safety Trained Supervisor), CHST (Construction Health and Safety Technician), ASP (Associate Safety Professional) and CSP (Certified Safety Professional) status from the Board of Certified Safety Professionals (BCSP), the PA Emergency Medical Technician (EMT) certification, OSHA Outreach Trainer for both general industry and construction as well as several other safety, health and rescue certifications.